Yaroslav Shemet (born 1996)
At the age of 26 Yaroslav Shemet (born in 1996) is the artistic director of the Silesian Philharmonic in Katowice and General Music Director of the Baltic State Opera in Gdansk, as well as the first guest conductor of the Neue Philharmonie Hamburg. During season 2020/2021 he was the chief conductor of the Lviv International Symphony Orchestra INSO. Since his graduation, he has been the youngest academic teacher at the Department of Conducting of the Ignacy Jan Paderewski Academy of Music in Poznań.
In Germany, Austria, the Czech Republic, China, Poland and Ukraine Yaroslav Shemet conducted such orchestras as the Prague Symphony Orchestra, Philharmonie der Nationen, Staatstheater Braunschweig, Sinfonia Varsovia, Sinfonia Iuventus, NFM Wroclaw Philharmonic, Baltic State Philharmonic, Poznań Philharmoni etc. He performed in the Elbphilharmonie in Hamburg, Shanghai Grand Theatre, Harbin Opera House as well as at festivals in Bayreuth, Munich and Hong Kong. He cooperated with outstanding soloists such as Lars Danielsson, Francesca Dego and Roman Simović.
In 2018 he debuted as a musical director of the Baltic Opera in Gdansk conducting Georges Bizet's "The Pearl Fishers". Since 2018 he has been cooperating as a guest conductor with the National Opera in Odessa, where he performed among others Georges Bizet's "Carmen" and Giacomo Puccini's "Madama Butterfly". Since 2021 he cooperates with Silesian Opera in Bytom (Poland) where he already conducted "La Finta Giardinera" by W. A. Mozart and a new production of "La Rondine" by G. Puccini as music director.
"The energy that this young conductor passes on to his orchestra is incredible!"
Sebastian Koik, "Klassik Begeister"
"Shemet performed at the filled-up-to-capacity Elbphilharmonie exhibiting his youthful and untamed temperament. He lives on music and breaths it – by conducting he presented all his skills."
Marion Nevoigt, "Das Opernmagazine"
"The orchestra, which plays well and in time […], gains a deep sound under the baton of Yaroslav Shemet who conducts almost in an organic way."
Łukasz Rudziński, trojmiasto.pl
"While interpreting the old Haydn's piece, Shemet and his musicians breathed a new life into it. As if one listened to it for the first time – it was vigorous, fresh, delicate and balanced (…)."
Sebastian Koik, "Klassik Begeister"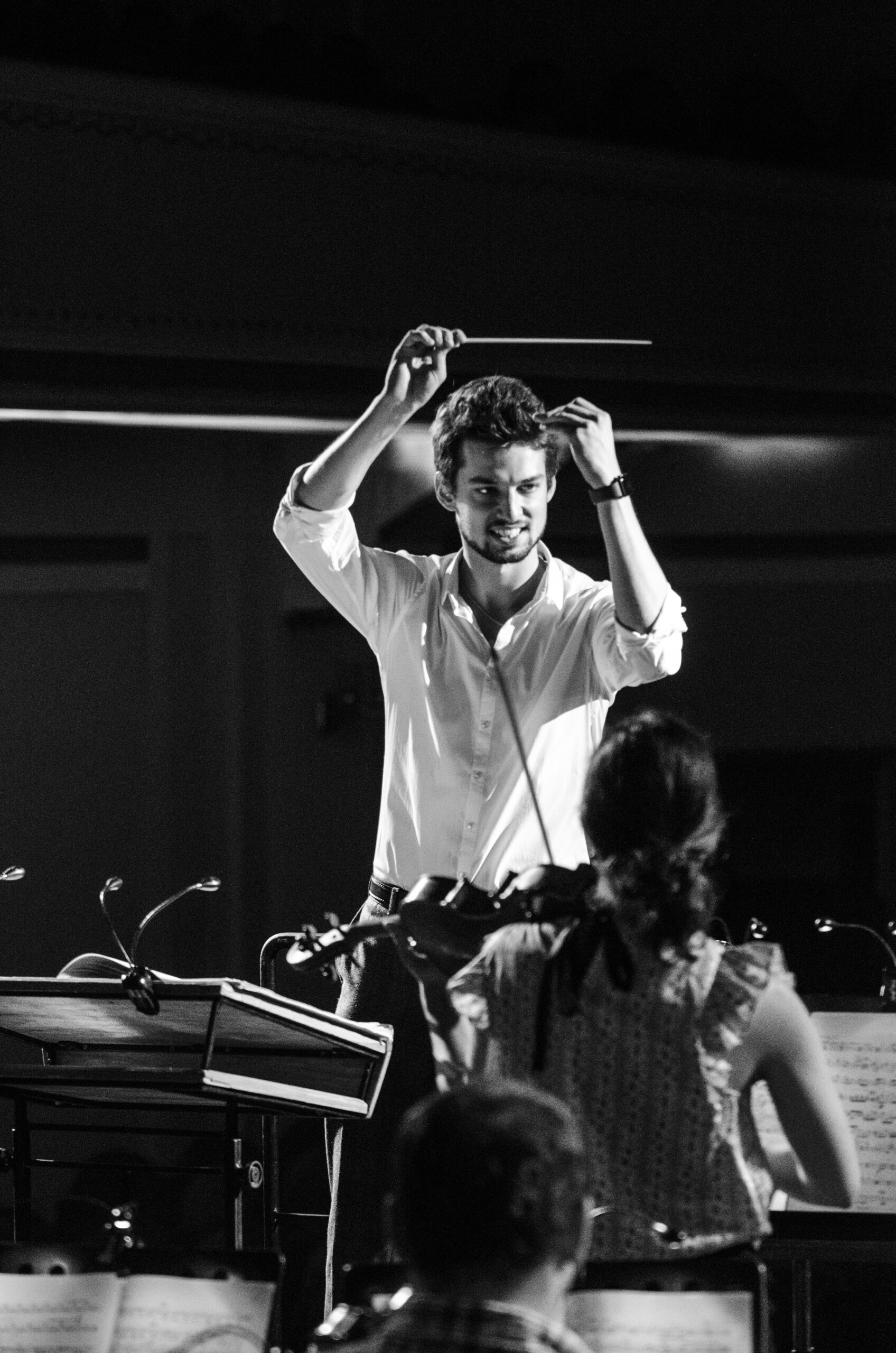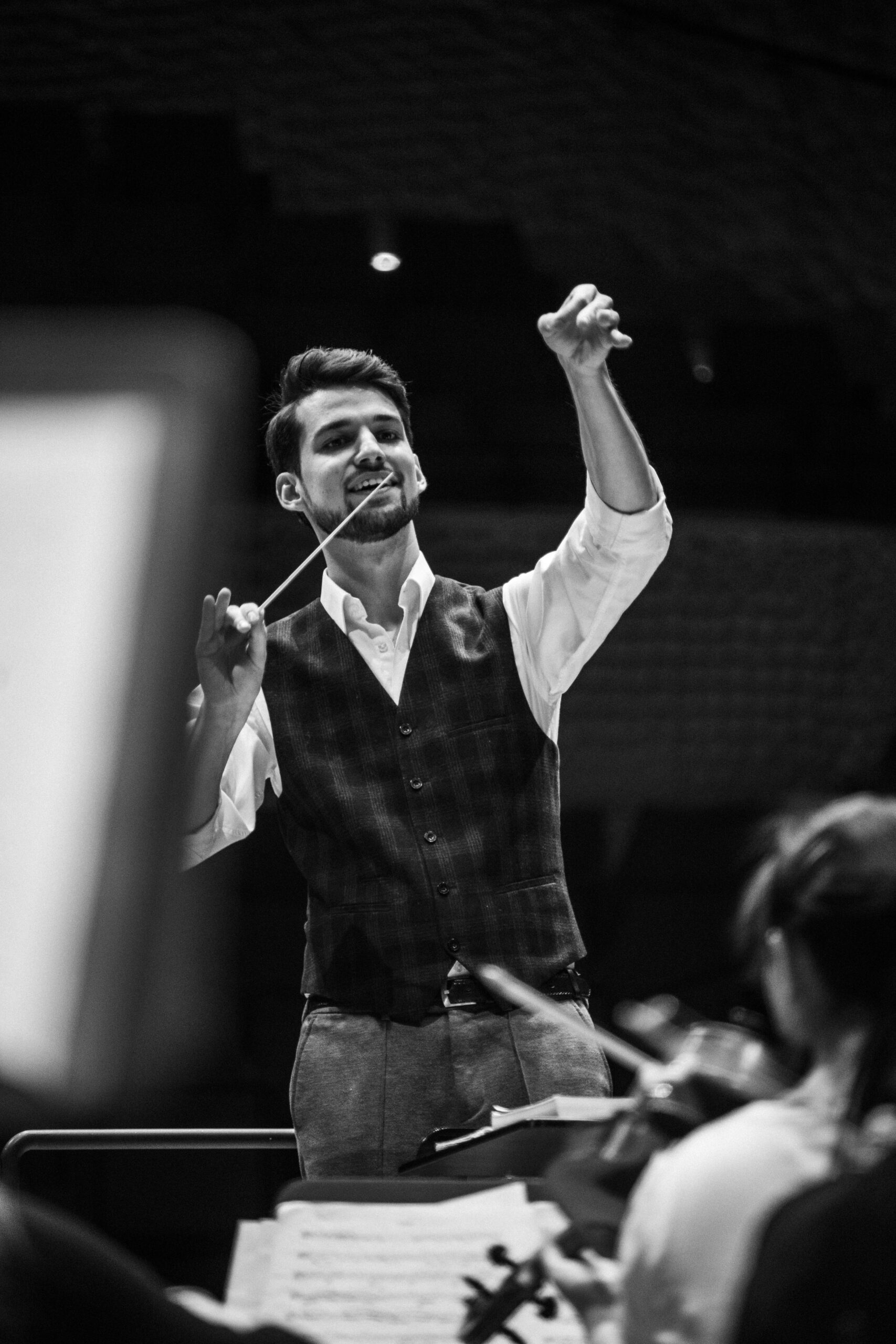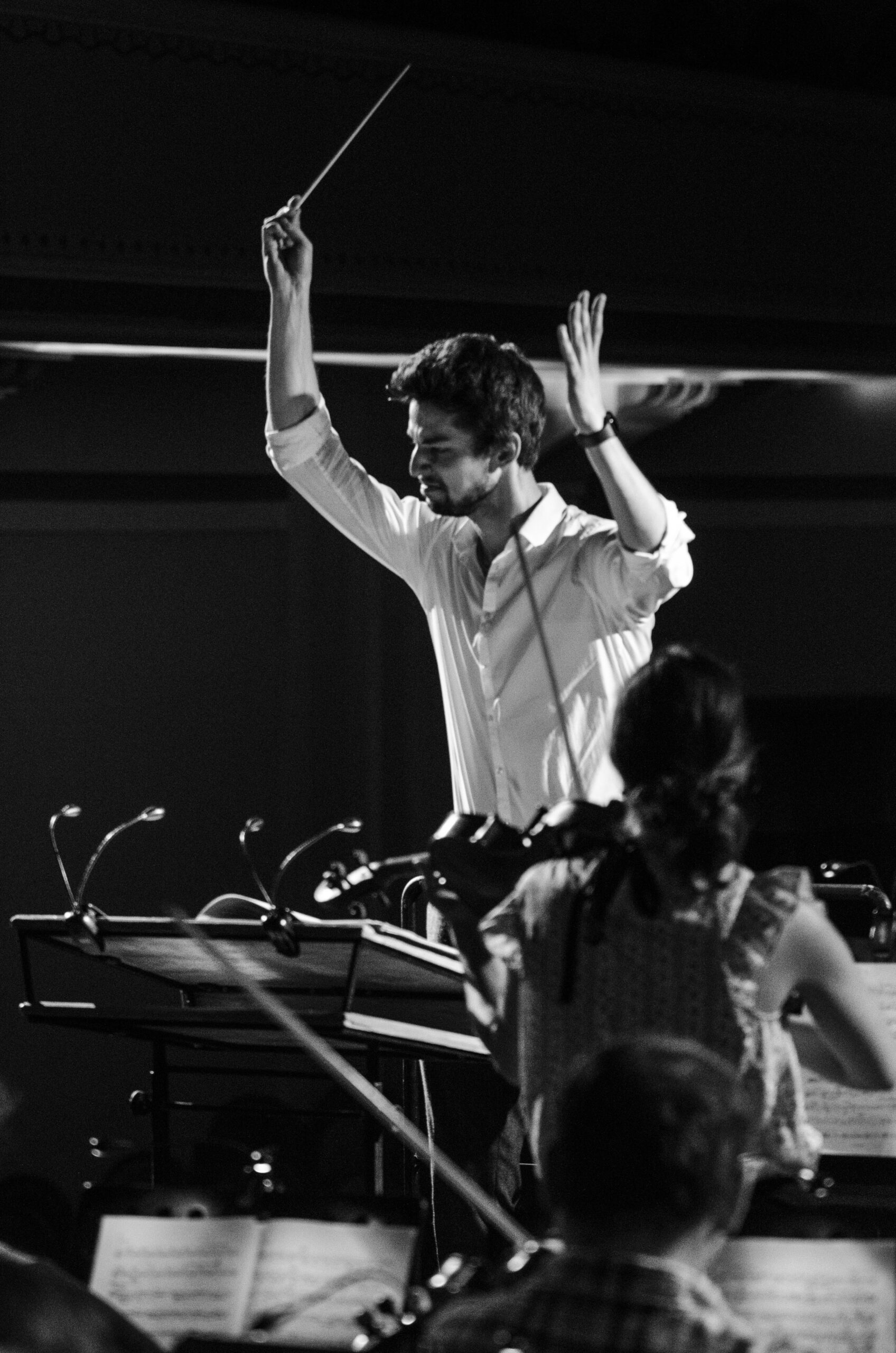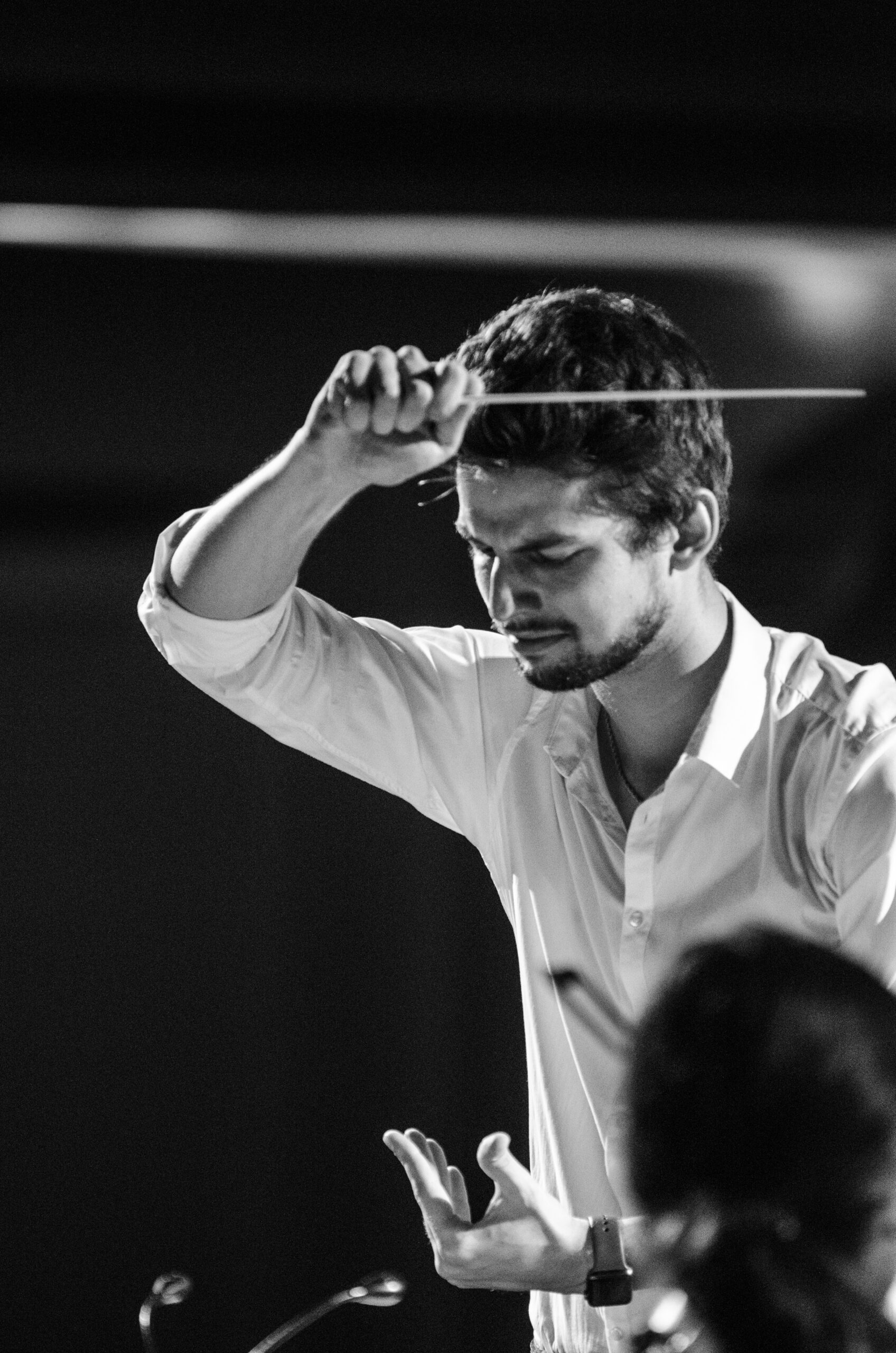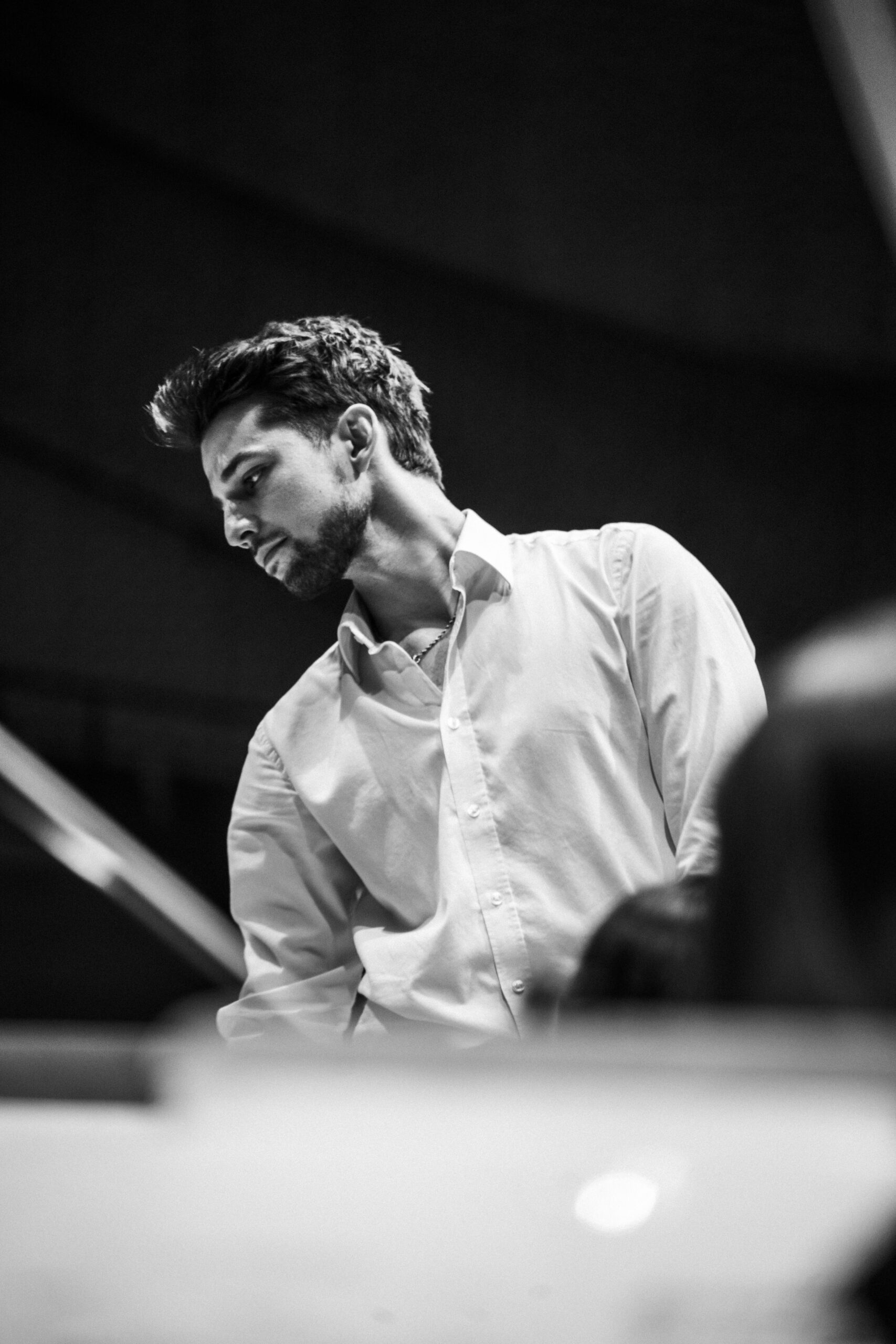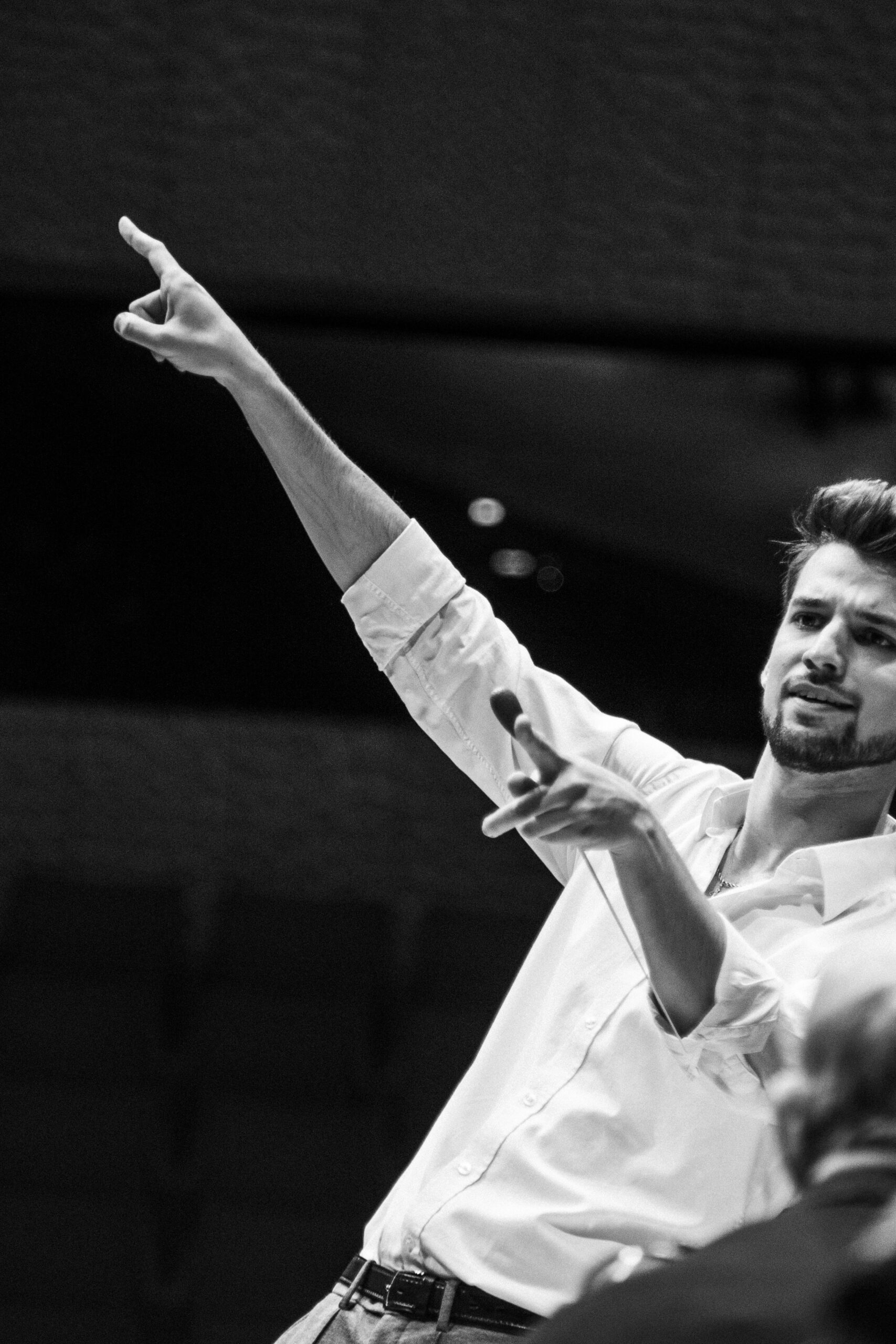 Already at a very young age Yaroslav Shemet showed musical predisposition, therefore he began his musical education as early as the age of three. After finishing a primary music school where he learnt to sing, play the piano and clarinet, he received an offer to continue his education at a conducting class in one of four outstanding Ukrainian schools of talents at Kharkiv Conservatory. During his time at the Conservatory he won many international piano and vocal competitions, among others in Milano and Theodosia.
His Polish origin as well as his drive for further development made Yaroslav Shemet direct the path of his musical education to the academy in Poznań. At the age of 17 he began his studies in orchestral conducting at the Ignacy Jan Paderewski Academy of Music in Poznan in the class of Prof. Warcisław Kunc. During his academic time he established the Musique Moderne Orchestra specializing in performing contemporary music. He was also an initiator and artistic director of a project known as the Polish Symphony Orchestra, gathering the best musicians in Poland. In the years 2018-2019 he was a conductor and assistant of Oksana Lyniv, the artistic director of the Youth Symphony Orchestra of Ukraine. Wishing to constantly broaden his musical horizons, Yaroslav Shemet studied also at the Universität für Musik und Darstellende Kunst in Vienna (Austria) in the class of Prof. Johannes Wildner. At the age of 22 he graduated magna cum laude from the Academy of Music in Poznań and began his career as an academic teacher.
The array of repertoire performed by Yaroslav Shemet goes beyond the canon of orchestral and operatic works. He specializes also in contemporary music and can boast over 40 premieres. He cooperates willingly with jazz musicians – in 2018 along with Lars Danielsson Group and INSO-Lviv orchestra he performed at the legendary Lviv music festival Leopolis Jazz Fest. Apart from his artistic life, he likes to share his knowledge and experience leading master classes for conductors, e.g. in Poznań, Lviv and Kharkiv. Thanks to his abilities, charisma and energy he can – as critics say – infuse well-known pieces with new life making the audience feel as if they were listening to the piece for the first time.